>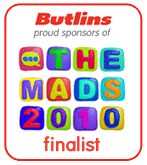 Thank you thank you thank you thank you thank you thank you thank you thank you thank you thank you thank you thank you thank you thank you thank you thank you thank you thank you thank you thank you thank you thank you thank you thank you thank you thank you thank you thank you thank you thank you thank you thank you thank you thank you thank you thank you thank you thank you thank you thank you thank you thank you thank you thank you thank you thank you thank you thank you thank you thank you thank you thank you thank you thank you thank you thank you thank you thank you thank you thank you thank you thank you thank you thank you thank you thank you thank you thank you thank you thank you thank you thank you thank you thank you thank you thank you thank you thank you thank you thank you thank you thank you thank you thank you thank you thank you thank you thank you thank you thank you thank you thank you thank you thank you thank you thank you thank you thank you thank you thank you thank you thank you thank you thank you thank you thank you thank you thank you thank you thank you thank you thank you thank you thank you thank you thank you thank you thank you thank you thank you thank you thank you thank you thank you thank you thank you thank you thank you thank you thank you thank you thank you thank you thank you thank you thank you thank you thank you thank you thank you thank you thank you thank you thank you thank you thank you thank you thank you thank you thank you thank you thank you thank you thank you thank you thank you thank you thank you thank you thank you thank you thank you thank you thank you thank you thank you thank you thank you thank you thank you thank you thank you thank you thank you thank you thank you thank you thank you thank you thank you thank you thank you thank you thank you thank you thank you thank you thank you thank you thank you thank you thank you thank you thank you thank you thank you thank you thank you thank you thank you thank you thank you thank you thank you thank you thank you thank you thank you thank you thank you thank you thank you thank you thank you thank you thank you thank you thank you thank you thank you thank you thank you thank you thank you thank you thank you thank you thank you thank you thank you thank you thank you thank you thank you thank you thank you thank you thank you thank you thank you thank you thank you thank you thank you thank you thank you thank you thank you
for nominating me for The Best MAD Baby Blogger in the MADs Awards.
If you don't know what I'm on about, Butlins are sponsoring awards to recognise the best of the Mummy and Daddy Blogger world (Mummy And Daddy = MAD, in more ways than one in this household). Over the last month over 20,000 nominations were received and they have been whittled down to just 5 (just 5!!!) finalists in each category.
You now have a month to go here to vote for your favourites.
Now what I should now do is tell you to please vote for me (ok please could you vote for me!) but honestly I look at my Baby Blogger category and think, eek, I'm not sure I could vote for me. You see there are four other simply fabulous blogs in my category.
Heather at Younger & Younger who has not one but two babies which should put her at the top of the list immediately.
Emily at Babyrambles (which was one of the first blogs I discovered) who has three children under five so at the least deserves your respect (not least because she blogs with great humour despite getting no sleep).
Emma at Mellow Mummy who not only blogs about life with her little girl but passes on lots of hints and tips.
Carol at New Mummy who has written about every step of the first year with her daughter and runs another 3 blogs too.
And then there's me… who has shared far too much about the delights of my horror pregnancy, the early newborn haze and the delights of having two girls in 18 months and the bombshell that has sent through my relationship and my mojo.
You know what, just being a finalist has been something I never expected and being amongst such a great group of bloggers means whilst I'd love you to vote for me, please make sure you've read all the other great blogs first.
And then there are all the other categories to vote in too – I'm not voting until the end of the month when I've read all the blogs on offer* and you should definitely go and have a look through them, there are some absolute stonkers in there.
But mostly thank you for nominating me, I'm amazed, chuffed and incredibly grateful.
*basically my vote is still up for grabs, I'll vote for you, if you vote for me … !